EVERYTHING YOU NEED IS RIGHT HERE.


Knoxville High Apartment Living is designed to be an all-inclusive lifestyle choice ó your monthly fee includes most of the expenses of everyday living and covers services like housekeeping, transportation, and the most amazing chef-prepared meals youíve ever tasted. We have 80 newly renovated apartments that are luxurious and full of architectural character, all for a price thatís more affordable than other independent living choices in Knoxville.

Our aim is to make your life easier in every respect. We want you to relax, have fun, and leave the work of daily life to us. Living at Knoxville High gives you the freedom and space to create your own signature version of retirement, all while meeting new people and enjoying the best of our growing and vibrant city.
PRICING
*Prices subject to change
Studio From $1695
1 Bedroom From $2595
2 Bedroom From $3395


FEES
*Prices subject to change
Deposit -- Starting at $2000

Large Private or Companion Style Apartment Homes
15 Foot Tin Ceilings
Fully Equipped Private Kitchens with Quartz Countertops

Three Delicious Chef Prepared Meals Per Day in the Common Dining Room
Courtyard and Picnic Area
Social Activities
Group Wellness Programs
On Site Staff Available 24-7
On Site Salon
Valet Parking
Housekeeping and Maintenance
Personal Laundry and Linen Service
Utilities Included
Transportation Service
Building Security
Emergency Response System
Guest Room
Pets Accepted
Fees and Restrictions Apply.

CONTACT INFORMATION
101 East 5th Avenue
Knoxville, TN 37917
OFFICE HOURS

Call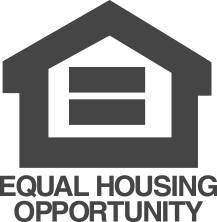 Overview:

Pricing:
Studio From $1695
1 Bedroom From $2595
2 Bedroom From $3395

Fees:
Deposit -- Starting at $2000

Apartment Features:
Community Features:
Pets:
Map & Directions:
101 East 5th Avenue
Knoxville, TN 37917
CONTACT INFORMATION
101 East 5th Avenue
Knoxville, TN 37917
OFFICE HOURS

Call