CAMELLIA TRACE APARTMENTS
Our apartments are luxury living at its finest! Nestled at the foothills of the Smoky Mountains, we are pleased to offer many amenities & special touches to our community.
Call 865.281.1806 for Current Specials!
PRICING
*Prices subject to change
1 Bedroom From $840
2 Bedroom From $1045
3 Bedroom From $1300
*Water/Sewer/Trash
1 Bedroom -- $45/month
2 Bedroom -- $55/month
3 Bedroom -- $65/month

FEES
*Prices subject to change
Deposit -- $150
Community Fee -- $375
Application Fee -- $75
Water/Sewer/Trash Setup -- $70

Additional Storage
Balcony
WD Hookup
Air Conditioner
Dish Washer
Fireplace
Refrigerator
Alarm System

Swimming Pool
Club House
Business Center
TV Lounge
24 Hour Fitness Gym
Laundry Facilities
On-Site Maintenance
Licensed Massage Therapist
Pellissippi Parkway to 129 South past airport, right at the split, right onto Highway 321, 1.5 miles on the left.
Flexible lease terms available
Pets Accepted
Fees and restrictions apply

CAMELLIA TRACE APARTMENTS
CONTACT INFORMATION
1201 Camellia Trace Drive
Maryville, TN 37801
865.281.1806
VISIT WEBSITE
SEND EMAIL
865.681.7741
Professionally Managed by Nickel Plate Properties and Management
OFFICE HOURS

M - F: 9:00 am - 6:00 pm
S: 10:00 am - 5:00 pm
Su: Closed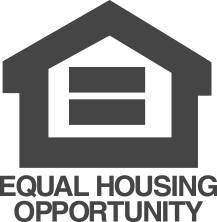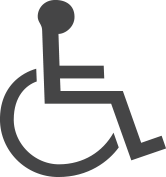 Overview:

Pricing:
1 Bedroom From $840
2 Bedroom From $1045
3 Bedroom From $1300
*Water/Sewer/Trash
1 Bedroom -- $45/month
2 Bedroom -- $55/month
3 Bedroom -- $65/month
Fees:
Deposit -- $150
Community Fee -- $375
Application Fee -- $75
Water/Sewer/Trash Setup -- $70

Apartment Features:
Community Features:
Pets:
Lease:
Map & Directions:
1201 Camellia Trace Drive
Maryville, TN 37801
CONTACT INFORMATION
1201 Camellia Trace Drive
Maryville, TN 37801
865.281.1806
VISIT WEBSITE
SEND EMAIL
865.681.7741
Professionally Managed by Nickel Plate Properties and Management
OFFICE HOURS

M - F: 9:00 am - 6:00 pm
S: 10:00 am - 5:00 pm
Su: Closed