UTK Campus starts across the street at Laurel Residence Hall. 16th Place and Victorian House Apartments are located at the corner of 16th Street and Highland Avenue
PRICING
*Prices subject to change
1 Bedroom From $780
2 Bedroom From $1080
3 Bedroom From $1920
*1 and 2 bedroom pricing includes water
2BR $1080/month or $540/month per person
Victorian House
2BR $1280/month or $640/month per person
3BR $1920/month or $640/month per person
All units renovated

FEES
*Prices subject to change
Deposit -- 1 months rent (refundable)

Newly Renovated Units
Walk In Closets
W/D Connections & Dishwasher in 3 BRs.
11 & 9.5 Ft Ceilings
Hardwood Floors
Individual AC/Heat units
Ceiling Fans
Private Porches

Only 3 Blocks to Campus
24 Hour Free Trolley
24 Hour Emergency Maintenance
Guaranteed Parking for All Residents
Security Guards on Parking Lot during home UT Football games
On Site Laundry Center restricted to residents only
Monthly Pest Control
1-40/75 to 17th Street exit, 17th Street, south toward UT, 3 blocks, left onto Highland Avenue, 1 block, 16th Place on the left at 1543 Highland Avenue.
12 month leases available
Pets Not Accepted
Service animals are accepted with reliable documentation of a disability and disability related need for an assistance animal. Documentation is to be submitted to Brit Howard.

CONTACT INFORMATION
1543 & 1539 Highland Avenue
Knoxville, TN 37916
OFFICE HOURS

Call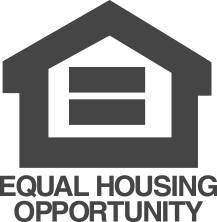 Overview:

Pricing:
1 Bedroom From $780
2 Bedroom From $1080
3 Bedroom From $1920
*1 and 2 bedroom pricing includes water
2BR $1080/month or $540/month per person
Victorian House
2BR $1280/month or $640/month per person
3BR $1920/month or $640/month per person
All units renovated
Fees:
Deposit -- 1 months rent (refundable)

Apartment Features:
Community Features:
Pets:
Lease:
Map & Directions:
1543 & 1539 Highland Avenue
Knoxville, TN 37916
CONTACT INFORMATION
1543 & 1539 Highland Avenue
Knoxville, TN 37916
OFFICE HOURS

Call